"Visites Passion" Cards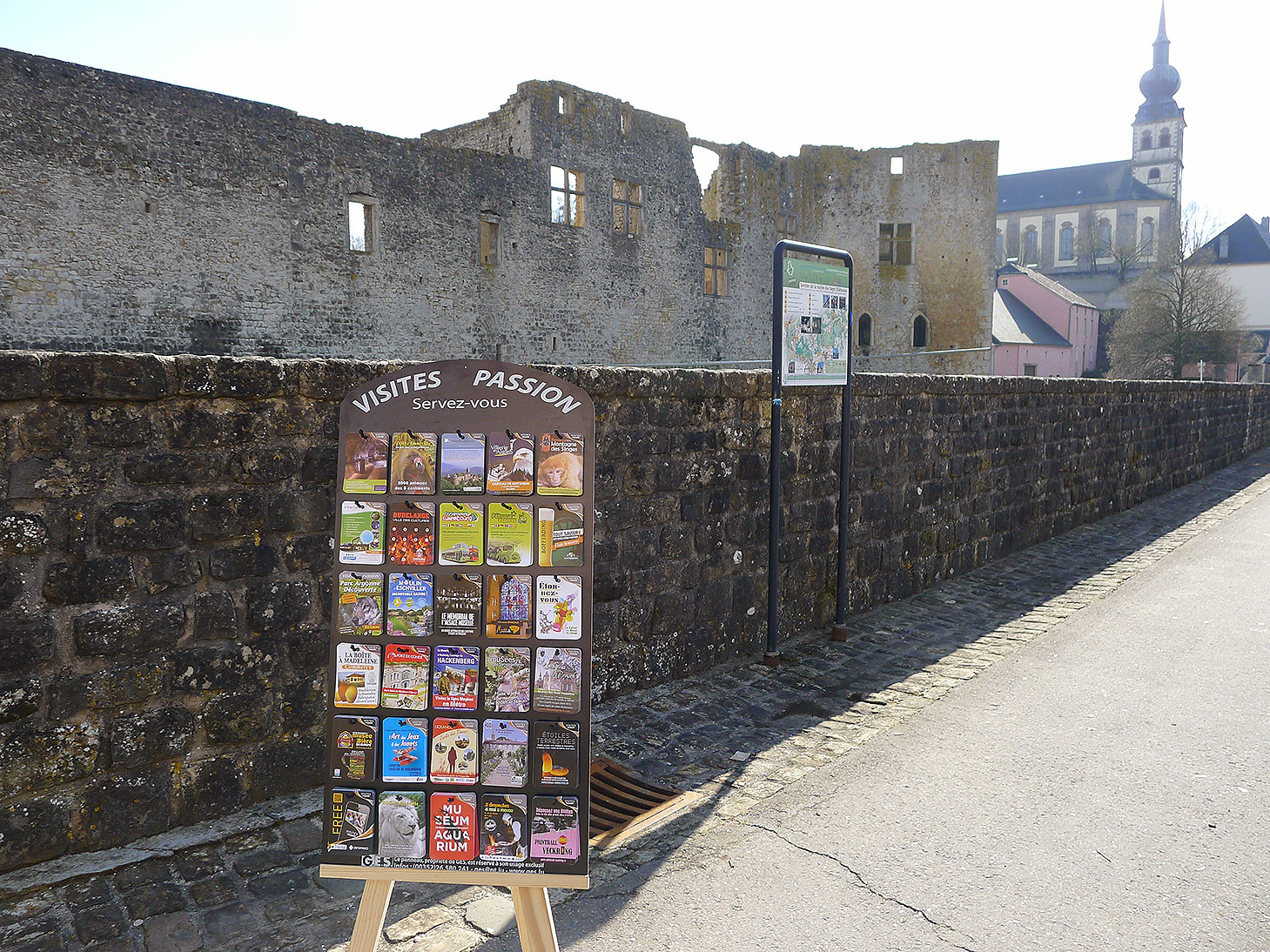 Available since 2008, this dissemination network is reserved for local tourism stakeholders. Beautiful, economical and efficient, the sign attracts visitors and ensures very high visibility because the cards are seen in full. The hook system is used to reserve the signs for the partners of GES only.
Plus : we provide a mobile application known as "Visites Passion" which will prove a practical and user-friendly tool for your customers.

---
Dissemination regions:
Grand Duchy of Luxembourg, East of France (Moselle, Meurthe and Moselle, Meuse) in hotels, holiday centres and villages, camping sites, tourist offices, etc…

Frequency:
Monthly replenishment.
Dissemination period:
One year.
Pricing:
Overall yearly price.

---
---