Affixed posting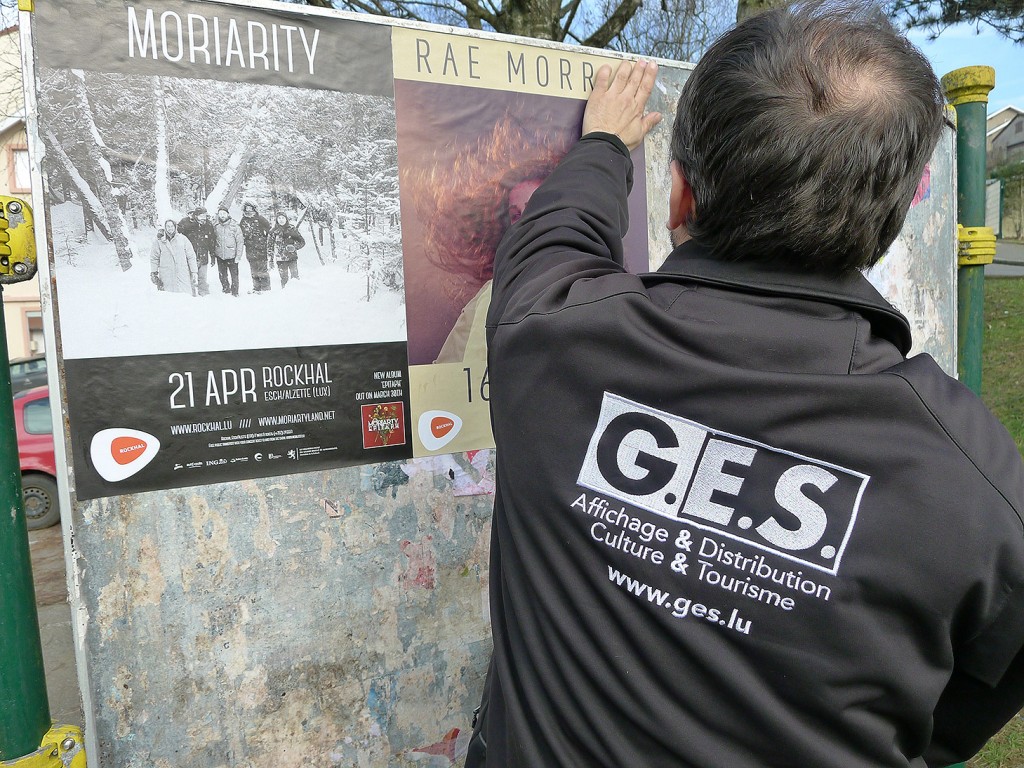 Affixed posting on columns and panels (city centre and suburbs) on authorised areas and for different formats (40 x 60 – 60 x 80 – 60 X 90 – 70 X 100 – 80 X 120 – 120 X 160)
---
Dissemination regions:
Belgium (Liège – Namur – Charleroi – Brussels – Flanders– Province of Luxembourg), France (French Lorraine) with a variable number of points depending on the size of the city chosen.
Frequency:
As per your request.
Pricing:
Per poster and format.
Our guarantee:
You will receive digital photo reports on the campaign.
---
---